Worship during Covid-19 Pandemic
Worship with us either in-person (reservations required) or from home via the livestream ~ Sundays at 10 am.
Space is limited in-person due to social distancing requirements, so reservations are required.
Some important instructions:
Please monitor your health and those of your family members. If you are having any symptoms consistent with Covid-19 please participate from home. 

Masks will be required during the worship service.

Bathrooms are available on a limited basis (emergencies only).
Enter the F.D. Johnson entryway (the entrance on Clark Street).
Exit the Common Street doors (the red doors).
While in the building, please follow the signs and instructions from our ushers. Thank you!
Our services will continue to be live-streamed for those worshiping at home. While the cameras are mostly focused on the clergy, you may appear on the livestream when you receive communion.
Please follow the sign-up genius link below to reserve a spot for you and your family.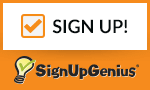 Here is what you need to worship with us from home!
Start by downloading the service leaflet below so you can sing and pray along with us. If you have children at home you can also download the Sunday Paper for them to use during the service.
 Click on the "Facebook Live" button below to view the live stream. The live-stream will begin at about 9:50 am.  
Service Leaflet for Sunday, September 27
Download a copy so you can sing and pray along with us.
17 Pentecost, 092720.pdf
Adobe Acrobat document [731.2 KB]
Join us for a Zoom Coffee Hour on
Sundays at 11:30 am
Join Zoom Meeting
Meeting ID: 966 8649 6975
Or join via telephone by calling:
888 475 4499 US Toll-free
You will be prompted to enter the Meeting ID #:
966 8649 6975
Our worship space is handicapped accessible through the Parish Office entrance. Please call us if you have accessibility concerns.
All Saints' Church
17 Clark Street
Belmont, MA 02478
617-484-2228
office@allsaintsbelmont.org
Office Hours are by appointment only.  Please call the parish office at 617-484-2228 before coming to the church.
Stories from our Community
"What I enjoy most about All Saints' is the connection with the other members of our congregation - the feeling of care and support from them. Coming a close second is the worship service. It takes coming into God's presence seriously."